2019 Boston Warriors Boys Spring AAU Tryouts
The Boston Warriors AAU Basketball organization would like to announce the 2019 Spring  AAU Boys Basketball Tryouts.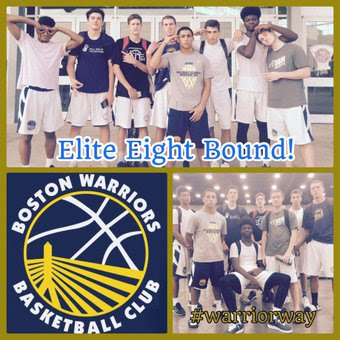 The Boston Warriors AAU Boys Basketball Program is one of the strongest REAL AAU programs in New England. The Boston Warriors are the only organization in the state of Massachusetts to win state titles in every age group from 9U to 17U. Last  spring we had 14 teams qualify for the AAU National Championships with 4 teams attending AAU National Championship Tournaments. The 17U team finished 6th in the 2015 Divison 1 AAU National Championship.
As an organization, the Boston Warriors have:
2018 NERR 16U Champion
Won the inaugural 2015 New England AAU Directors Club Championship
Finalist in both 2016, 2017 & 2018 Division 1 (17U) Massachusetts State Championships
2014 Finalist 16U AAU Super Showcase in Orlando
2016 Finalist 17U Hoop Group Buzzer Beater
The  graduating classes have had many players get full athletic scholarships to play basketball in college as well as many in football, baseball and 1 in Crew. The graduating classes of 2017 have 5 former players attending Harvard University.
We have had 2 of the last 6 Massachusetts Gatorade Player of the Year including 2016 Eric Sellew and 2013 Tyler Gibson.
Presently we have over 50 former players playing college basketball. That is the highest number of any organization in New England.
Four (4)  past Boston Warriors are presently professionally:
Kadeem Batts, NBA D-League Erie BayHawks (Orlando Magic)
Ousmane Drame –  NBA Summer League,  Washington Wizards
Akeem Williams, France, (Charleville)
Andre Tongo , France (St Orens Club)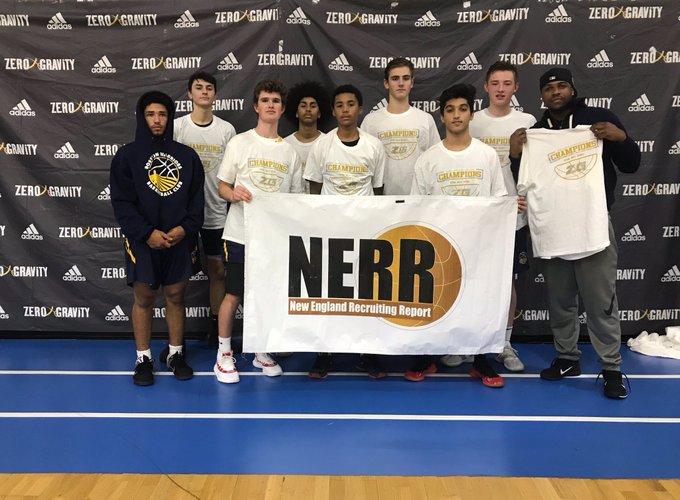 While going to AAU National Championship Tournaments and playing at the collegiate level is enjoyable and rewarding, we offer players of all talent level the possible opportunity to play competitive spring basketball. We will provide very good coaching including weekly skill work with real practices.
Our mission statement is to teach players how to play basketball the right way. The right way is to stress the fundamentals, team play, play hard at 100% all of the time and never get out worked!
ALL TRYOUTS FOR BOTH THE Metrowest, West and North Division will take place at in Waltham.

ALL tryouts will be at Waltham High School, (617 Lexington Street) unless noted below.
Here are the tryouts dates and times:
Saturdays January 26 & February 2:
BOYS
5:00 PM – 2nd Grade
5:00 PM – 3rd Grade
5:00 PM – 4th Grade
6:15 PM – 5th Grade
6:15 PM – 6th Grade
7:30 PM – 7th Grade
7:30 PM – 8th Grade, Kennedy Middle School, 655 Lexington Street in Waltham
7:30 PM – 5th Grade
7:30 PM – 6th Grade
7:30 PM – 7th Grade
7:30 PM – 8th Grade
7:30 PM – 9th Grade
For If you have a daughter in grades 10th, 11th & 12th, please email us for when the tryouts for those grades will take place.
Saturdays February 23 & March 2:
6:00 PM – 9th Grade
7:30 PM – 10th Grade
7:30 PM – 11th Grade
7:30 PM – 12th Grade & PG
For the spring season, in general, all teams will practice at least one a week with the option of skill session play in 5 – 7  weekend tournaments. .
We strongly suggest all players to pre-register.
All players should be at both tryouts. If you cannot make either one (or both) of the tryouts, please contact (email or call) us.
Lastly, due to the expansion of the program, we are always looking for motivated, qualified coaches. If you are looking to coach in the Fall or you know someone that would be interested in coaching, please contact us (email or call) ASAP and we can discuss the possibility.  
Online registration is below.
Register Now
All players should be at both tryouts. If you cannot make either one (or both) of the tryouts, please email us.
Boston Warriors
https://www.facebook.com/bostonwarriorsaau